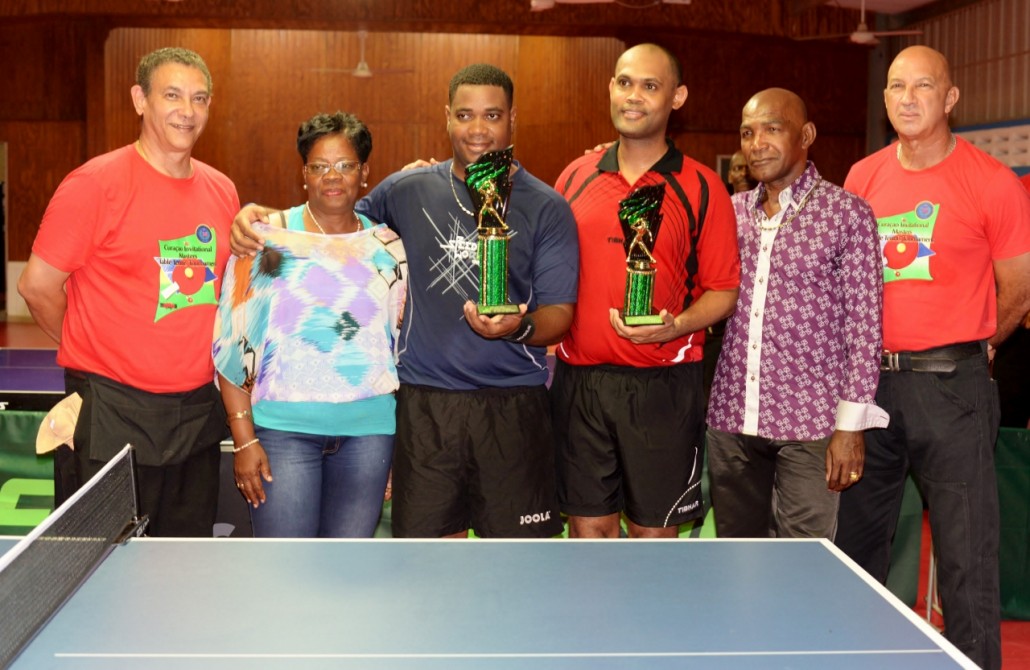 Last Thursday April 23rd, Barberia Cinto tournament had experienced its peak after the preliminary matches, which were played on the Tuesday before. With a participation of 14 players 8 of them went through to the elimination final rounds.
There were some excited games played, whereby the fierce battle between Sigmar Carmelia and Raymond Begina in the semi final should be mentioned. Sigmar won finally 3-2 and passed through to the final to meet Jaysron Mathilda. Jaysron won his games without any problems, among these wins his 3-0 against the number one ranked Henny Metry.
In the final game, a best of 7, Jacinto Zimmerman, the person to whom the tournament was dedicated, did the first throw off. The final match itself started off with good performance of both players but during the course of the game it became evident that this was the night of Jaysron, who won his second big tournament on a row. The final score was 4-2.
With this victory Jaysron passed Sigmar on the ranking by the minimum margin of one point and position himself at the second place. Henny Metry maintains his position as number one with a comfortable lead of 10 points. However with the 2 tournament eligible for ranking still to be played, the final ranking is not determined yet. The chance to be player of the year 2015 will be among Henny, Jaysron and Sigmar. The chance of Dimitri Leon, player of 2014 has diminished completely as he did not played last and it has become impossible actually for him to bridge the gap with the top.
At the end Jacinto and his wife Jenny handed over the trophies' to the winners and gave a big thanks to all the players, umpires and the present crowd for their support to this tournament.
Comments
comments
https://www.cttb.net/wp-content/uploads/2015/04/Ping-Pong-060-1280x832.jpg
832
1280
Napi Boekhoudt
http://www.cttb.net/wp-content/uploads/2015/02/ftmk-cttb-logo.png
Napi Boekhoudt
2015-04-27 14:32:37
2015-04-29 13:59:24
Jaysron the winner of Barberia Cinto