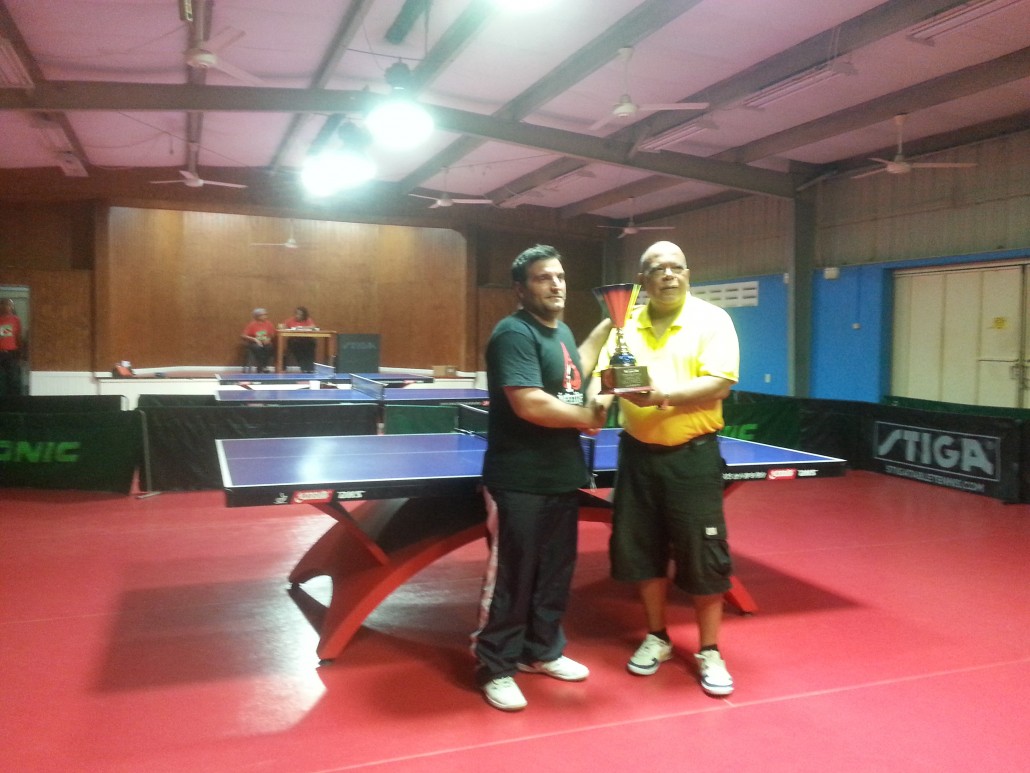 Last Tuesday June 9th the FTMK cup was programmed and started at 8.00 pm in Sala Irene Moreno with participation of 14 players whereby due to work Eldert van den Hout did not complete the 15 inscriptions. This event, the penultimate one valid for the ranking, had raised the expectations at a high level.
After had played almost 30 games in the preliminary round we had a surprisingly results:
Napi Boehoudt defeated Hensley Wentwoord, winner of the Master 50+, 3-2 coming from a 0-2 behind. With this victory Napi placed himself among those other 7 players, who made the quarter final. They were Giancarlo da Costa, Henny Metry, Ronaldi Vos, Rouchel Hernandez, Sigmar Carmelia, Eric Adamus and Jaysron Mathilda. After the quarter and the semi finals were played the situation ended up with two best ranked players in the final. Sigmar Carmelia, with a deficit of 3 points behind Henny Metry had to win to remain contending for the first place but unfortunately had to recognize Henny as his superior and lost the final 3-1. With this win Henny has strengthen his position and it has become very difficult for his contenders to reach him as only won tournament valid for the ranking 2015 is remaining, namely the National Championship in November.
Comments
comments
https://www.cttb.net/wp-content/uploads/2015/06/Henny-FTMK-cup.jpg
2448
3264
Napi Boekhoudt
http://www.cttb.net/wp-content/uploads/2015/02/ftmk-cttb-logo.png
Napi Boekhoudt
2015-06-12 19:58:51
2015-06-12 19:58:51
Henny Metry won the FTMK cup and has strengthen his position as the number 1 ranked player