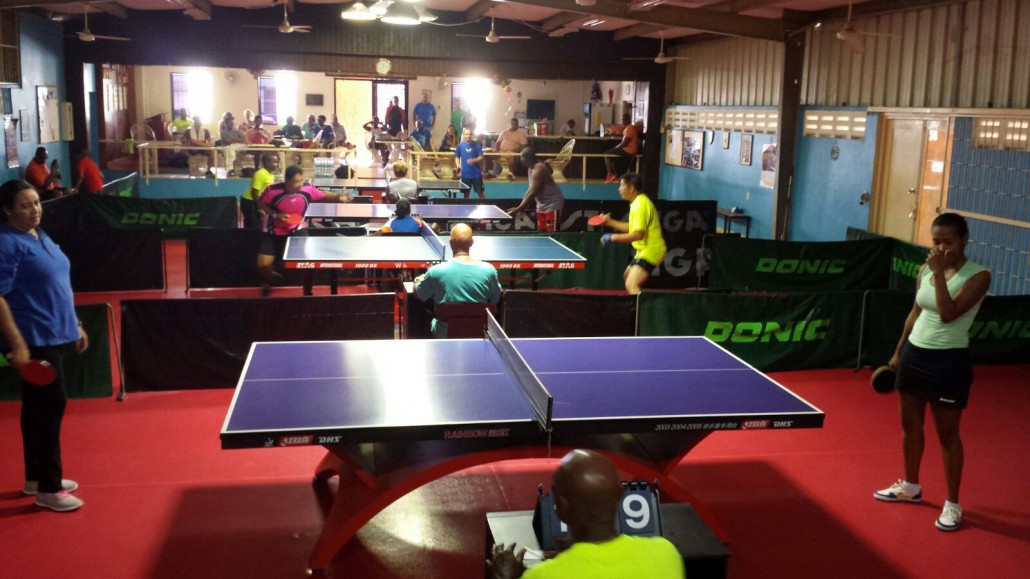 Last Sunday, December 20th, our federation had her last event, which was the closure of the year. It was the traditional Christmas bolt, which includes competing for prizes, having fun with eating and drinking.
During this event the president Napi Boekhoudt on behalf of the board took a retrospect of 2015. He started first with the highlights, which were like participation of our U15 and U18 in Dominican Republic and our youth in Aruba at the Dutch Caribbean Dutch Tournament. Further the invitation and participation of our umpires Ingrid van der Hilst and Ulrich Hernandez, respectively in Argentina and Puerto Rico. Also worthwhile to be mentioned is the achievement of Ingrid van der Hilst to pass with success her National Referee Degree.
Also the president mentioned some area where improvement is susceptible.
The event had a festive course with participation at the games of over the 20 players. Among these players women and the youth were also present. The 4 groups formed were mixed and therefore a handicap system was applied to give everybody a fair chance whatever their level.
After played the round robin system in each group the best 2 of each went further to the quarter final and then so on up to the final.
The final was a battle between 2 teammates of the Perfect Bartenders, namely Devon Meilink against Michael Dalnoot. Devon, who has a tremendous year end with several titles won the last 3 months won the final match without any problem 2-0.
At the end our gratitude for Jacinto Zimmerman and his crew for the tremendous organization with regards to this event
Comments
comments
https://www.cttb.net/wp-content/uploads/2015/12/IMG-20151221-WA0011.jpg
900
1600
Napi Boekhoudt
http://www.cttb.net/wp-content/uploads/2015/02/ftmk-cttb-logo.png
Napi Boekhoudt
2015-12-25 17:46:30
2015-12-25 17:46:30
FTMK Christmas bolt 2015