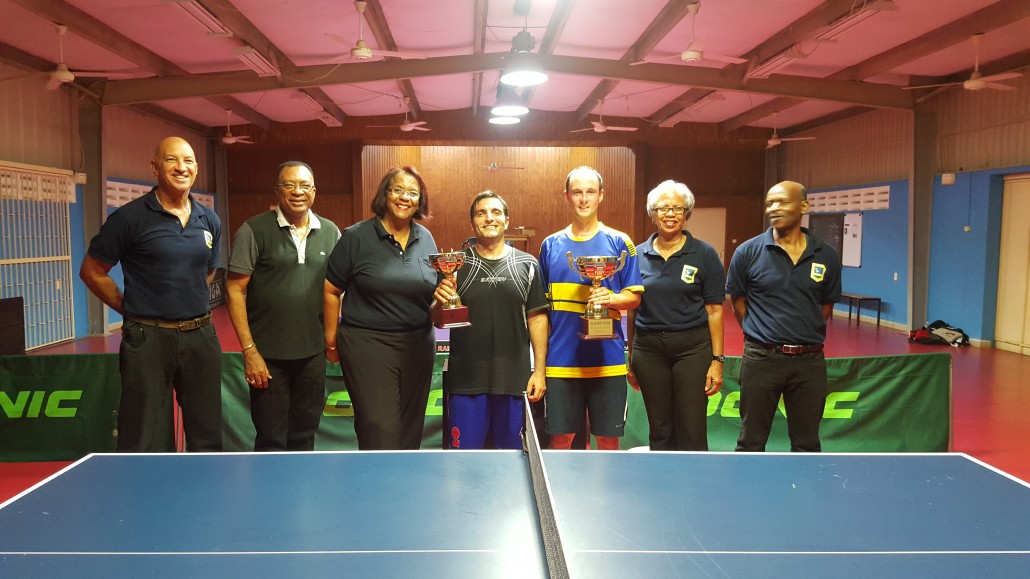 Last Tuesday February 23rd The Federation Table Tennis Curacao started with her first event of the year, which was the DONIC Tournament. It a traditional tournament, which has been the initiator of the federation's year calendar over the last 3 years.
DONIC Tournament is men event single, valuable for the ranking. There were 14 inscriptions, whereby a couple of the top players were missing.
After the classification games have been played on the Friday before, 8 finalists went over for the following final rounds: the quarter-, the semi- and the big final. All games were played best of 5, besides the big final which was played best of 7.
Some remarkable results were those coming from Giancarlo da Costa and Raymond Begina, who reached the semi finals.
However Giancarlo was defeated by Devon Meilink and Raymond by Henry Metry. These two were favorites for the titles at the beginning of the tournament.
Devon, a player who did not lose a match since August playing individual and team events, won the final from Henny, federation's best player of 2015. Devon can be proclaimed as the best player of Curacao at his moment and he is the men to beat. He won the final with the score of 4-2 after a 2-2 tied match.
Comments
comments
https://www.cttb.net/wp-content/uploads/2016/02/20160223_215301_001.jpg
2988
5312
Napi Boekhoudt
http://www.cttb.net/wp-content/uploads/2015/02/ftmk-cttb-logo.png
Napi Boekhoudt
2016-02-29 03:02:59
2016-02-29 03:02:59
Devon Meilink titled the DONIC