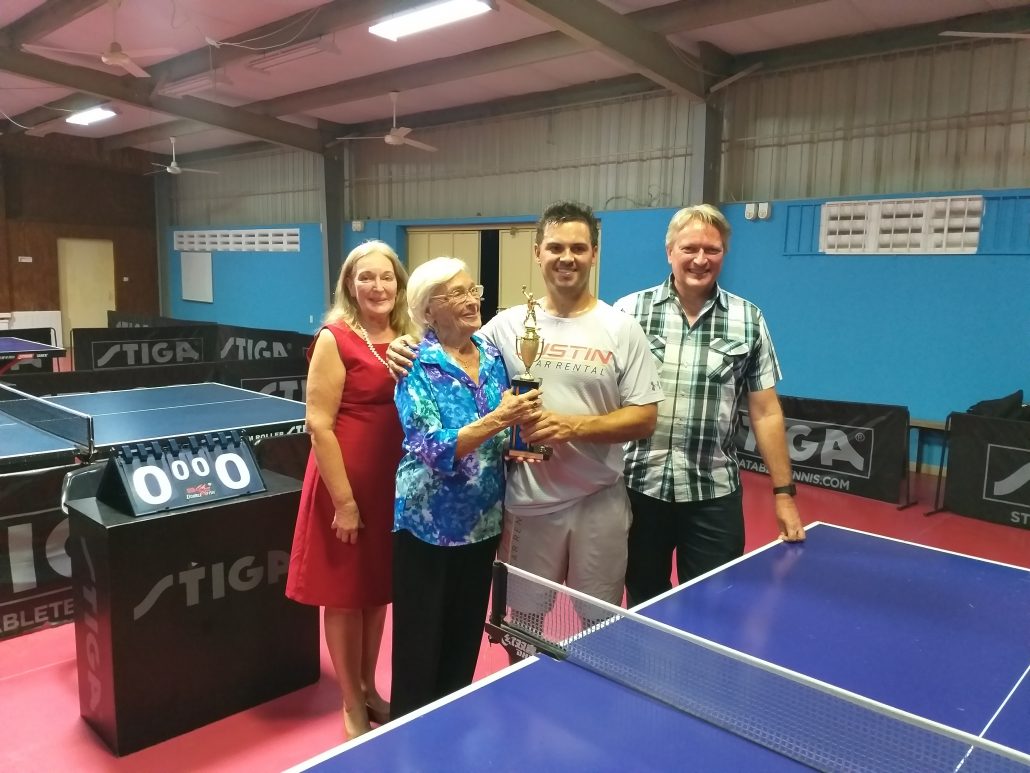 On Tuesday April 16th the traditional Harry Walters Tournament took place with an occupation of 16 A-players. This time Michael Dalnoot and Sigmar Carmelia were the two major absences.
There were some tight matches during the classification round. Some to be mentioned:
In group 2 three players end up in a triple draw. Jaysron Mathilda won 3-2 of Raymond Mathilda while Raymond defeated Corne Klopper 3-2 as well. Since Corne beat Jaysron 3-1, Corne and Raymond went on to the next round. Also in group 4, Jacinto fell short in two games and lost both 3-2 against Henny Metry and Rouchell Hernandez.
In the final rounds there was another emotional match between Corne Klopper and Ravi Rajwani which end up 3-2 as well.
Comments
comments
https://www.cttb.net/wp-content/uploads/2019/04/20190416_231536.jpg
3456
4608
Napi Boekhoudt
http://www.cttb.net/wp-content/uploads/2015/02/ftmk-cttb-logo.png
Napi Boekhoudt
2019-04-20 00:08:40
2019-04-20 00:08:41
DIMITRI WON HARRY WALTERS TOURNAMENT WITH ALL EASE