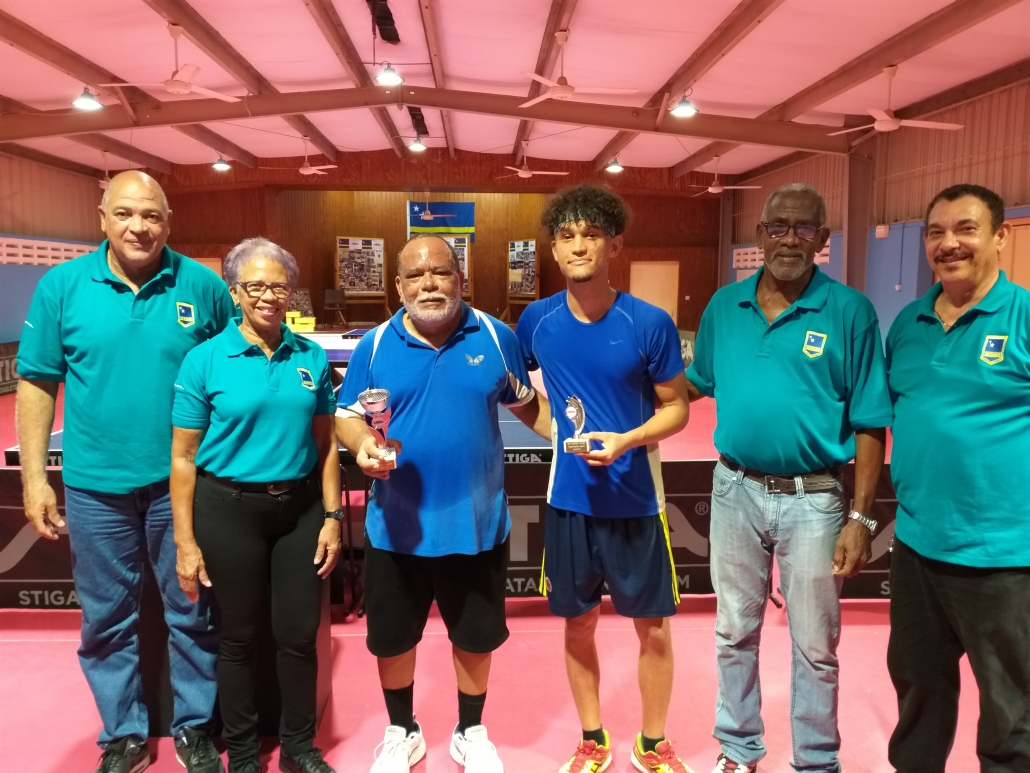 Wednesday April 24th, Curacao Table Tennis Federation had its traditional Lulu Salas Tournament. This tournament was for the category B-class. There were 16 participants with both men as women competing for the title. Last time this category was played in February it was Ralph Winedt who won.
The tournament started very promising as there were no outspoken favorite at the beginning. As because there were 2 players who at the last moment could not participate any more due to mourning issues Napi Boekhoudt who normally is organizing these events, came in as substitution. It is true that he practicing regularly, but that is more for physical purposes.
Napi won first of some good players like Herman, Giovanny and Fawzy before he reached the final. At the other hand Ralph started the tournament and was surprised by Fawzy who won that match 3-1. So Ralph finished his group as second best and had to play Dik in the quarter final. Dik is also a player with very good records in this category. Ralph won in a very tight game 3-2.
In the final after falling behind 0-2 Napi came back strongly, using his vast experience, to win of the young Ralph 3-2.
Comments
comments
https://www.cttb.net/wp-content/uploads/2019/05/20190424_235643.jpg
3456
4608
Napi Boekhoudt
http://www.cttb.net/wp-content/uploads/2015/02/ftmk-cttb-logo.png
Napi Boekhoudt
2019-05-13 14:54:13
2019-05-13 14:54:16
Napi run away with the title after falling in as substitution