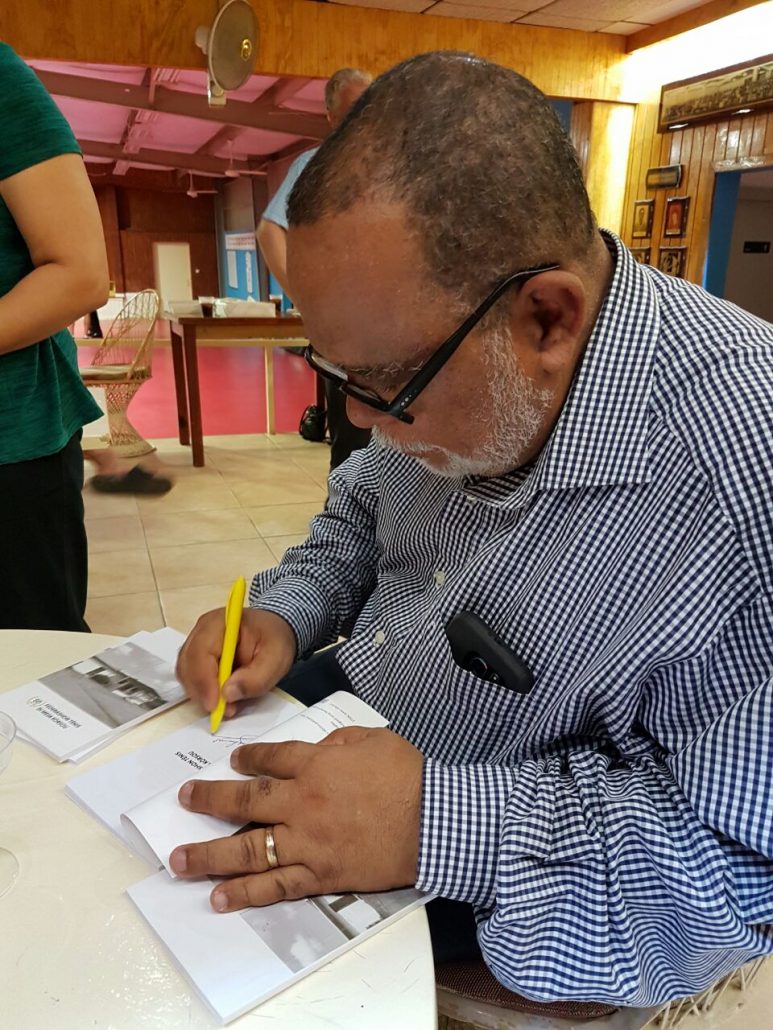 In connection with the celebration of the 60th anniversary of Curacao Table Tennis Federation a book was launched on the December 28th, 2016 in the presence of the Minister of Sport mr. Kenneth Gijsbertha and some other well respected persons of the organization like the Honored Members.
The book with its 77 pages has as content the history of FMTK, several persons giving their memories and some very interesting records over the 60 years. Besides these this book has like 30 pictures, reflecting the trajectory of this organization.
This book is composed and formalized by the president of the federation mr. Napi Boekhoudt. Furthermore it is financed by Prins Bernard Natuurfonds and designed by EDATU.
Comments
comments
https://www.cttb.net/wp-content/uploads/2017/02/momentu-di-firma.jpg
1280
960
Napi Boekhoudt
http://www.cttb.net/wp-content/uploads/2015/02/ftmk-cttb-logo.png
Napi Boekhoudt
2017-02-02 02:32:57
2017-02-02 03:11:10
60 year history of FTMK launched in written