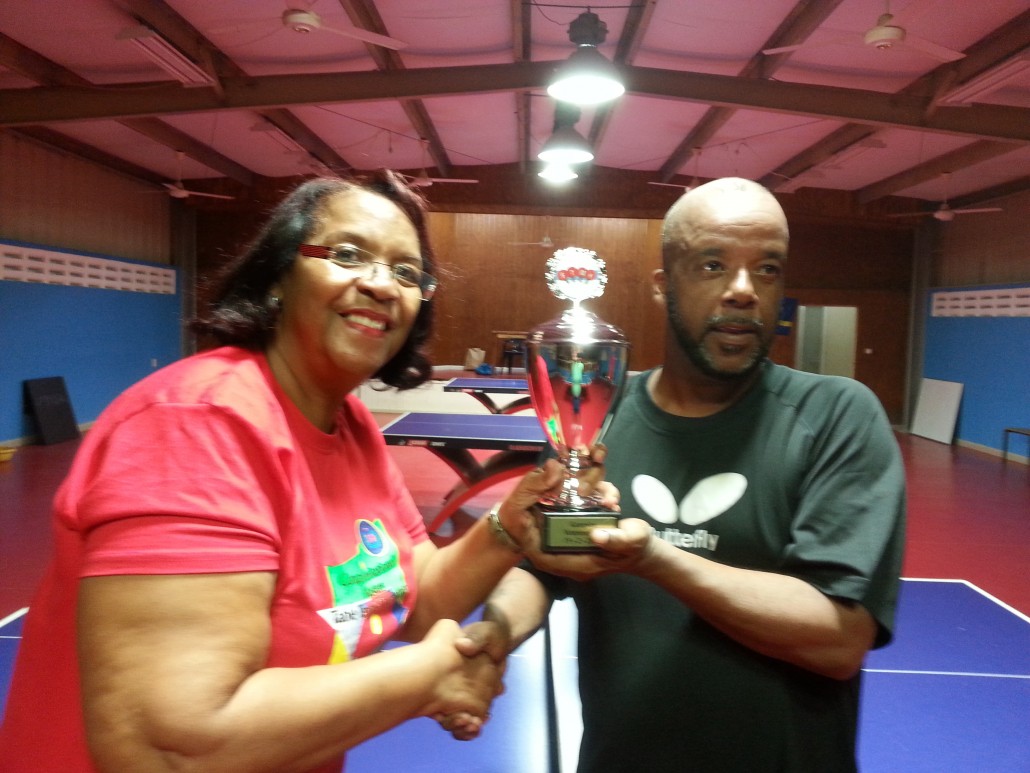 Ronaldi Vos wins the 1st Veteran Tournament 2015
With a participation of 20 veteran players (older than 40) the Federation of Table Tennis Curacao had his 2nd event of 2015. Like the case the last years the Veteran Tournaments are well visited and excited. Players like Erwin Sophia over the 70 are still giving their opponents a lot of hard times.
After playing the group system we got the last 8 players for the Q-final using the elimination rule.
Ronaldi Vos                       vs.         Eric Adamus 3-0
Peter Wong                        vs.          Dik Hendriks 3-0
Hensley Wentwoord        vs.          Wilfred Daantje 3-1
Rouchel Hernandez         vs.          Erwin Sophia 3-2
In the semi final we had the following results:
Ronaldi Vos                        vs.          Peter Wong 3-1
Hensley Wentwoord         vs.          Rouchel Hernandez 3-0
Finally we had for the umpteenth time the last years in a veteran tournament the final match between
Ronaldi Vos                        vs.          Hensley Wentwoord.
In an exciting match Ronaldi Vos won the final with the score of 3-2
Then Mrs. Ingrid van der Hilst got the honor of handing over the trophies to the champion and the sub champ.
Comments
comments
https://www.cttb.net/wp-content/uploads/2015/02/Nonno-kampeon-Torneo-Veterano-feb-15.jpg
2448
3264
Napi Boekhoudt
http://www.cttb.net/wp-content/uploads/2015/02/ftmk-cttb-logo.png
Napi Boekhoudt
2015-02-23 13:45:16
2015-02-23 13:45:16
Ronaldi Vos the Winner of the 1st Veteran Tournament 2015