Last Sunday February 1st FDOK,  Curacao Sport & Olympic Federation had one of her most prestigious yearly event in Marriot Hotel, which is the Proclaiming of the Winner of the Betto Adriana Award. Besides this, from the different sportsmen and sport leaders, who were nominated for this ceremony FDOK will select the best representative of each of the 9 chosen classes for the year 2014. These are Rookie of the Year for both male as female, Senior Player of the Year for both male as female, Team of the Year, Umpire of the Year, Coach/Trainer of the Year and the Sport Executive of the Year.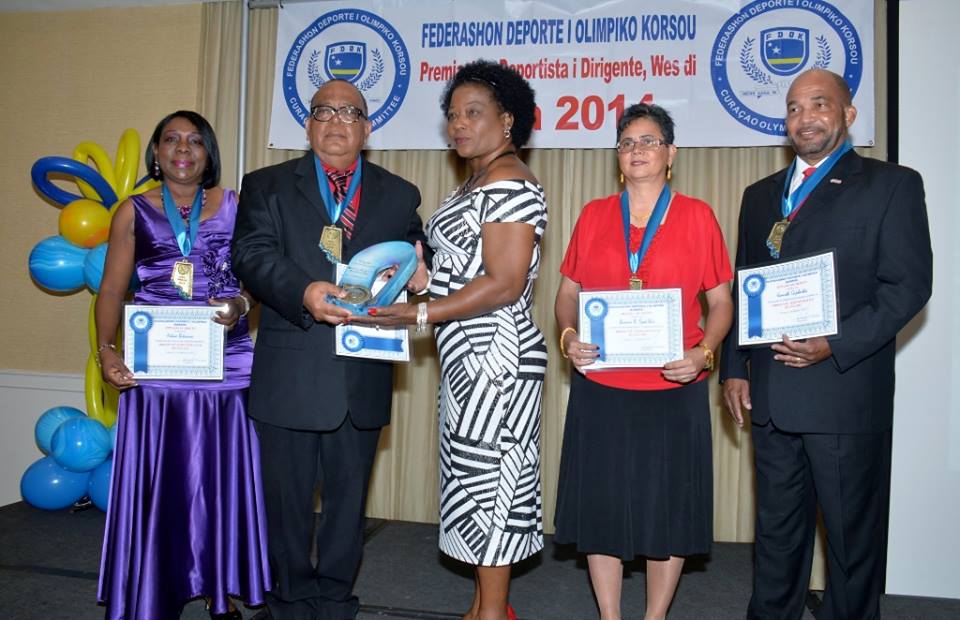 Our president, Napi Boekhoudt, was one of the 4 persons nominated for Sport Executive of the Year. After presenting an impressive account of the achievements of Curacao Tennis Table Federation during 2014 the president of the Curacao Table Tennis Federation was proclaimed the Sport Executive of 2014.
For table tennis this means a great recognition of the board in particular and the table tennis on Curacao in general. For the president, this is a tremendous stimulation to continue with his tirelessly effort to put table tennis back on stage like their vision and mission statements envision.
Comments
comments
https://www.cttb.net/wp-content/uploads/2015/02/napi-boekhoudt1.jpg
750
1000
Kevin Boekhoudt
http://www.cttb.net/wp-content/uploads/2015/02/ftmk-cttb-logo.png
Kevin Boekhoudt
2015-02-03 15:19:34
2015-02-06 01:43:42
Sport Executive of the Year 2014